Top 10 Best USB Wireless Adapters Reviews
The widespread use of wireless routers and Wi-Fi hotspot for internet connection, has led to an increased demand for wireless USB adapters. Wireless adapters come in a wide variety of designs and sizes, from standard sized adapters to Nano sized adapter. Below are ten of the best USB wireless adapters. These adapters have been selected based on their overall performance, transfer speeds and dual-band capabilities.
1. Linksys AE2500 Dual-Band Wireless-N USB Adapter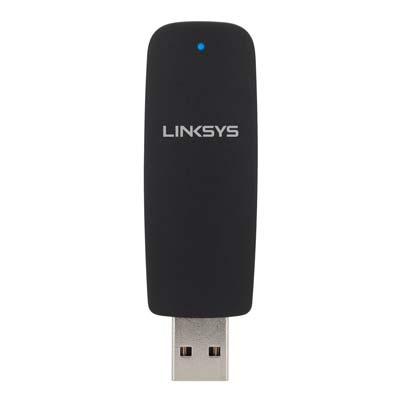 The Linksys AE2500 wireless USB adapter is a dual-band N adapter ideal for connecting to a wireless network as well as Wi-Fi hotspots. This USB plug in adapter boasts of impressive performance and transfer speeds of up to 300 Mbps. For connecting to Wi-Fi hotspots, the adapter is equipped with the latest 802.11n wireless technology. As a dual-band adapter, the Linksys AE2500 operates at both 2.4 GHz band as well as 5 GHz bands. In addition to this, the adapter comes with multiple input multiple output antennas that boost signal strength for a better wireless connectivity. The adapter?s network is impenetrable thanks to the WPA2 security.
2. Plugable USB Bluetooth 4.0 Low Energy Micro Adapter

The Plugable USB Bluetooth 4.0 Low Energy Micro Adapter is a compact adapter that adds the convenience of Bluetooth wireless connectivity to Windows and Linux PCs. Compatible with both 32-bit and 64-bit Windows XP Operating Systems as well as Windows 10 and the latest version of the Linux OS, this pluggable USB adapter works with Bluetooth headsets, headphones, speakers and other Bluetooth gadgets. With a range of 32 feet, this 4.0 Low Energy micro adapter is also compatible with low energy 4.0 Bluetooth devices such as Fitbit. Moreover, the adapter works with a wide selection of Bluetooth profiles including but not limited to A2DP, ATT, AVRCP, GAVDP, GATT, and HCRP.
3. Linksys Dual-Band AE3000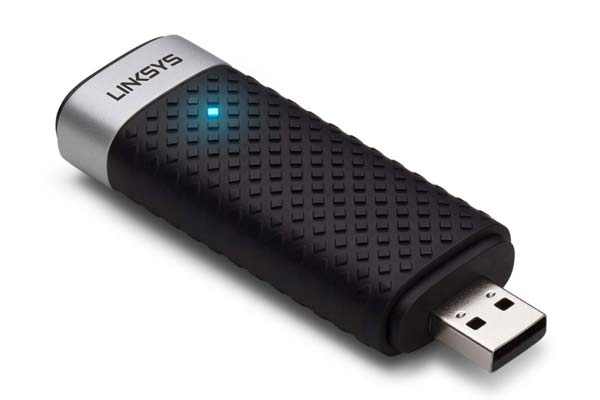 The Linksys Dual Band AE3000 is another Linksys adapter that features the impressive Dual-Band N technology. With maximum speeds of up to 450 Mbps, this adapter is can be used for streaming HD videos, sharing files and even online gaming. The AE3000 model boasts of the same 802.11n wireless technology as the AE2500 model. For enhanced coverage and reliability, this adapter comes with 3 by 3 MIMO antennas. Capable of operating on either the 2.4 GHz or the 5 GHz band, this easy to install adapter is impervious to interferences. Furthermore, the adapter?s network is kept secure by the latest WPA2 encryption security.
4. Edimax EW-7811Un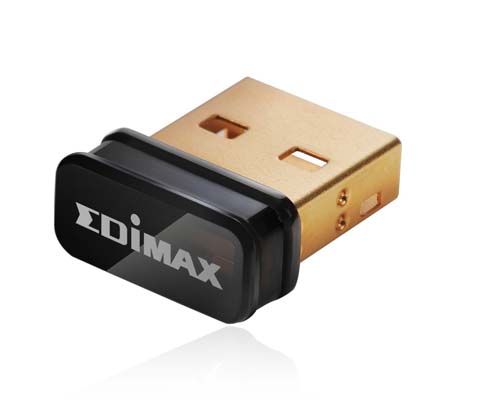 The Nano-sized Edimax EW-7811Un is a Wi-Fi USB adapter capable of data rates of up to 150 MPbs. The adapter?s compact size makes it ideal for use on the go. For easy installation, the included setup wizard has 16 languages. Despite its small size, this Nano adapter complies with the 802.11b/g/n Wi-Fi wireless standards. Windows 10 is integrated with the adapter?s driver making it easy to install. This adapter is compatible with Windows vista, XP, Windows 7, Linux and Mac Operating Systems. For security, the adapter boasts of 64 and128 bit WEP Encryption and WPA-PSK, WPA2-PSK security.
5. Netgear AC1200 Wi-Fi USB Adapter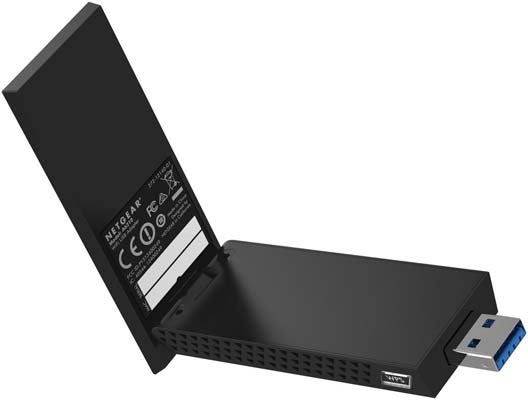 Netgear is a company known for producing high-performance wireless adapters and the Netgear AC1200 Wi-Fi USB adapter is no exception. A 3.0 USB adapter, this Netgear adapter delivers three times faster access than conventional 2.0 USB adapters. Compatible with all Windows Operating Systems, the Netgear AC1200 is capable of streaming multiple HD videos as well as online gaming. Netgear offers this adapter with high gain antennas for improved speeds and range. Though the adapter is not compatible with Apple?s Mac operating systems it works with both 802.11a/b/g/n and AC devices.
6. Panda 300Mbps Wireless N USB Adapter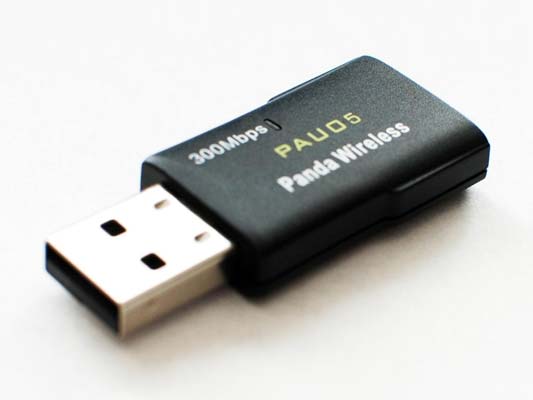 The Panda 300Mbps Wireless N USB Adapter is the best device for upgrading any PC to the latest 802.11n wireless Wi-Fi standard. This adapter is designed to work with virtually all computing devices. As such, the adapter has a low power consumption that improves a device?s battery life. Albeit this adapter works only with 2.4 Ghz band routers, it is compatible with all Windows and Mac operating systems. Also, this USB adapter is compatible with Ubuntu, Fedora and Opensuse. Maximum data rates of up to 300 Mbps guarantee seamless and fast transfer of files. For security purposes, this Panda USB adapter features 64b/128bit WEP, WPA, and WPA2 encryption.
7. TP-LINK N900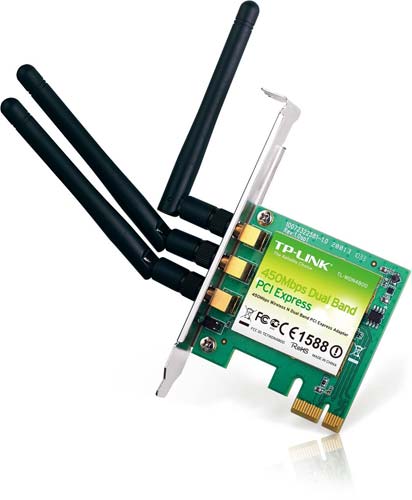 The uniquely designed TP-Link N900 wireless dual band express adapter is the perfect device to improve a desktop?s connectivity. The N900 is compliant with IEEE 802.11a/b/g/n standard and can thus connect to both the 2.4 GHz band the 5 GHz band. Ideal for persons with high bandwidth demands, the N900 is capable of speeds of up to 450 Mbps. Accompanied by an installation Compact-Disc, this adapter works with Windows Vista, XP, and 7. This is in addition to it being capable of connecting to all 802.11a/b/g/n gadgets. The 64/128 WEP, WPA /WPA2/WPA-PSK/WPA2-PSK supported protects the network from unauthorized access.
8. Inateck USB Bluetooth 4.0 adapter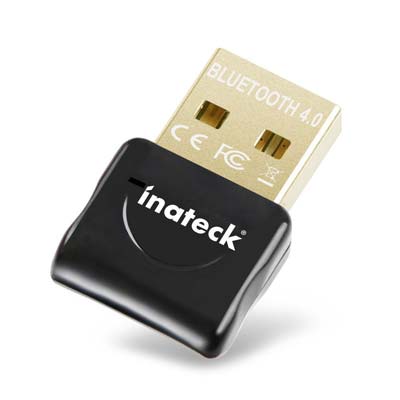 Another micro USB adapter that offers unrivaled compatibility is the Inateck USB Bluetooth 4.0 adapter. Designed to connect to other Bluetooth devices within a 10-meter radius, this adapter boasts of impressive features and impressive transfer rates of up to 3Mbps. To affirm its status as one of the leading producers of Bluetooth 4.0 adapters, Inateck opted for the Broadcom chipset. Couple with the adapter?s backward compatibility, the Inateck 4.0 Bluetooth adapter works with all 1x, 2x and 3x devices.
9. TP-LINK Wireless AC450 Nano USB Adapter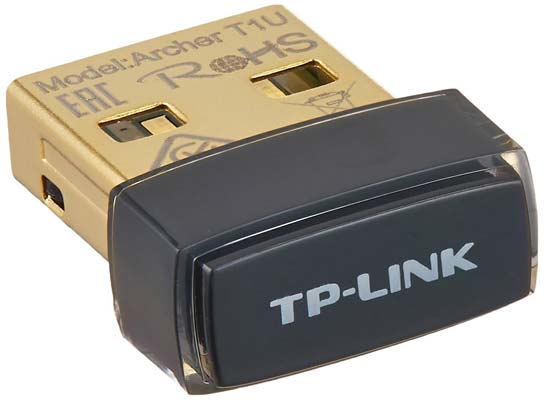 Few nano wireless adapters can match the TP-LINK AC450?s top speed of 433 Mbps. Designed to unobtrusive and convenient for on the go use, the AC450 USB adapter features advanced encryption technology and a convenient plug-and-play design. Though it is primarily designed to support the 802.11ac standard it has a backward compatibility to the earlier 802.11 a/n. standard. This adapter can be installed on all PCs running on either the Mac operating system or windows operating systems, specifically Windows 10, windows 8.1, windows 8 and windows 7 and XP. The wireless network is protected by the latest WEP, WPA/PA2, WPA-PSK and WPA2-PSK encryption technology.
10. TP-LINK TL-WN725N Wireless adapter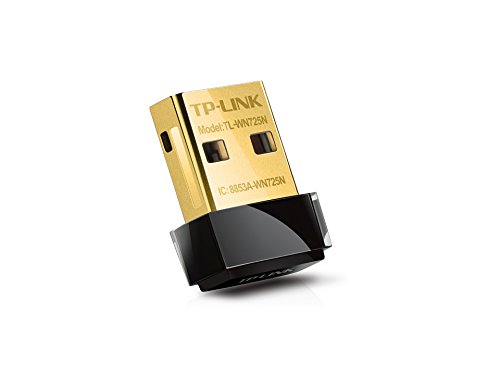 The miniature TP-LINK TL-WN725N Wireless adapter is another great nano adapter for use on the go. Compliant to 802.11 b/g/n wireless standards, this nano wireless adapter can connect any computer to high-speed wireless N networks. Included in the package is an installation disc that makes installing this adapter easy. This adapter does not only connect computers to wireless N network but mobile devices as well. Thanks to its softap function, this adapter can transform any computer into a hotspot for mobile devices. To crown it all off the adapter has transfer rates of up to 150 Mbps.
Conclusion
The above reviewed wireless adapters are from leading manufacturers of wireless adapters and internet connectivity equipment. That being said, each one of the above listed wireless adapters offer a unique and improved wireless experience. In conclusion, these wireless adapters offer great value for money.