Top 10 Best GPS Trackers in 2018 Reviews
With the advent of GPS technology, it has become very easy to track just about anything. Tracking units that use the Global Positioning System can determine precise co-ordinates of an object or person. Some trackers either transmit or store this data, making it easy to view an asset's location in real time against a map, or analyze tracked data later on with the help of GPS software.
There are numerous uses for GPS trackers. However, most people use these devices to keep track of loved ones, pets, cars and valuable belongings.
Selecting a GPS tracking device can be a daunting task since there are so many choices and models on the market from which to choose. To make things easier, buyers can factor in a few important aspects and increase chances of getting a quality device for the right price. For starters, all buyers should ask themselves, "What is the intended use of having a GPS tracker?" It is important to answer this question because features found on the kind of trackers parents use to keep tabs on their teenagers differ from what a vehicle tracking system would offer.
Secondly, consider the cost involved when using a GPS tracker. Live tracking units often have monthly fees to cover the cost of transmitting data over cellular networks. Subscription fees may be avoided with Bluetooth trackers or data loggers that just give a historical record of where something or someone has been.
Finally, it is important to buy rugged GPS tracking gadgets that offer long run time. Rugged units are especially important for outdoor use because they can withstand the elements. Depending on the chosen model, some trackers run on replaceable or rechargeable batteries. In other cases, vehicle-tracking units may be integrated with a car's electrical system.
While keeping all of these factors in mind, it can be easy to narrow down on what type of GPS tracker to go for. The following top 10 best GPS trackers reviews provide a wide selection of choices for different users. Checkout the list to find a GPS tracking device that matches your budgets and needs.
#10: Tile Mate 1- Pack Key and Phone Finder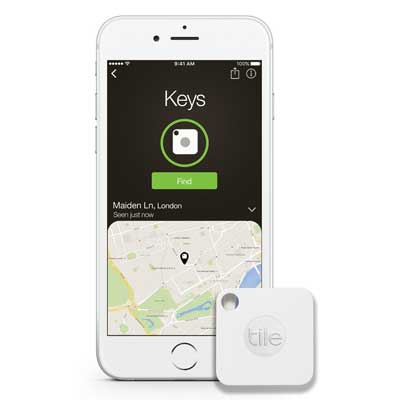 The Tile Mate is an easy to use lost-and-found tracker that uses Bluetooth connectivity. Tile shaved off about 3mm all round in the newest version, making it 25% smaller than the original unit. This square shaped gizmo features a hole in the corner, making it simple to hook onto key holders. Besides helping locate misplaced keys, it also hooks onto phones, pet collars, luggage and bags using adhesive patches.
Locating items hooked to the Tile Mate requires the use of an iOS or Android app. The Tile app lets users ring the Tile Mate tracker for easy spotting of lost items that are within Bluetooth range. As an added bonus, the app saves the last time and place it connected to an item. It is also possible to ring misplaced phones by simply double tapping the Tile Mate button. Keep in mind that this GPS phone tracker works best when needing to locate items within 100-120 feet. It also has to be replaced once the battery dies completely, which can take up to a year.
#9: Linxup OBD Real Time 3G GPS Car Tracker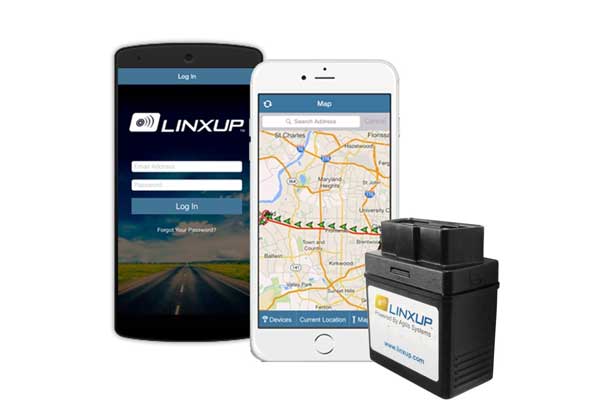 When in need of GPS tracker for car fleet trailing, consider getting this unit from Linxup. The OBD Linxup car tracker uses 3G GPS technology to provide real time data on driver location via Google Maps or the free mobile app that runs on both Android and iOS. With the route monitoring and geo-fencing functions, the system notifies users when vehicles exit predetermined boundaries. Cab companies or organizations that offer employees vehicles can monitor fleet performance by setting up real time notifications for speeding, off-hour use and even idling. The Linxup GPS tracking system even generates driver ratings and report cards that encourage safe driving habits. Best of all, there is no need to worry about battery life as this GPS tracker connects to a car's OBD (on-board diagnostics) port.
#8: Spy Tec STI_GL300 Mini Portable Real Time GPS Tracker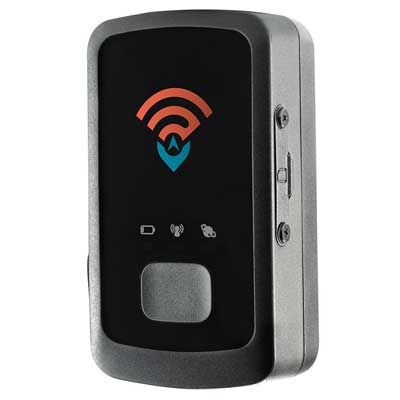 Want to track a suspicious spouse, elderly parent, teenage driver or valuable company assets? The Spy Tech STI_GL300 GPS tracker with real time updates is the ideal device for the task. Measuring slightly smaller than the size of a match box, this tracking device is very discrete. Simply slip it inside a child's backpack, underside of a car, or on a belt using the provided holster. Spy Tech offers boundary setting tools on its website, allowing users to get instant alerts when the person or item being tracked moves outside certain geographic areas. Tracking can be done over Google Maps in real time. The STI_GL300 has motion sensors that power the device on or off in order to maximize battery life. As such, the battery can last up to 2-weeks before the next recharge.
#7: Qwer Key & Phone Finder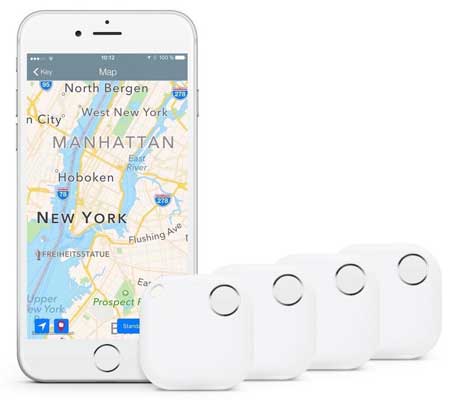 Much like the Tile Mate tracker, Qwer is a Bluetooth key and phone finder. Just attach the square shaped tracker on your valuables and problems of misplaced keys or phones will be a thing of the past. The iOS or Android Qwer app finds valuables at the tap of a button. Qwer tiles beep when found to facilitate the search.
Perfect for indoor use, this Bluetooth GPS item finder can pinpoint your belongings within a range of 30 yards. Included in the package are 4 Qwer tiles, allowing users to track multiple items simultaneously.
#6: AMERICALOC GL300 W Mini Portable Real Time GPS Tracker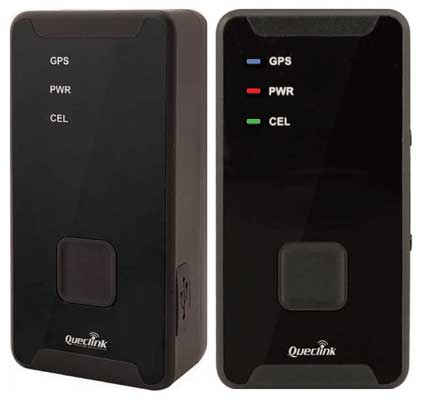 AMERICALOC offers another interesting personal/asset GPS tracker for those looking to save money. Like most real time trackers, it comes with a monthly fee subscription, but buyers get the first two months free. The GL300 is a newer version and features a longer lasting battery that requires less charging. It is compact and easy to slip inside a pocket, car, backpack, box, or case. Once activated, this tracking gadget lets users trail assets and subjects being tracked on phone, tablet or PC. AMERICALOC saves tracking records dating back to 1 year. What's more, their device detects cars that are speeding, in motion, parked, or when a subject moves out of selected zones. You can set the tracker to send email alerts in such situations.
#5: Tile Slime 8-Pack Item Finder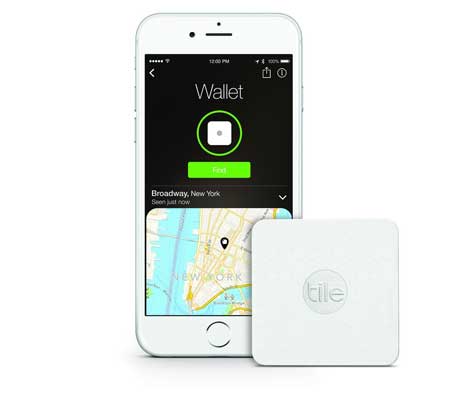 Spend less time looking for lost keys, phones, wallets, jewelry and other frequently used accessories by choosing to get the Tile Slim item finders. These devices are very similar to the Tile Mate trackers, but as their name implies, Tile Slim trackers have a sleeker design. As expected, the Tile app remembers where it last 'saw' connected Tile Slim trackers. If you can't find your phone, simply press one of the integrated buttons on the Tile Slim and the misplaced handset will ring.
Buyers get up to 8-Tile Slim trackers for easy searching of multiple items. Items being tracked are easy to find using the companion app, which activates Tile Slim trackers within range to start beeping. Whether you have an iOS or Android device, these item finders will work as long as the handset features Bluetooth 4.0 connectivity. Since the batteries on this unit are still not user-replaceable, buyers have to purchase new trackers, usually after a year of use. On the plus side, it costs about half the price to 'reTile' your worn out Tile Slim tracker.
#4: SPOT Trace Anti-Theft Tracking Device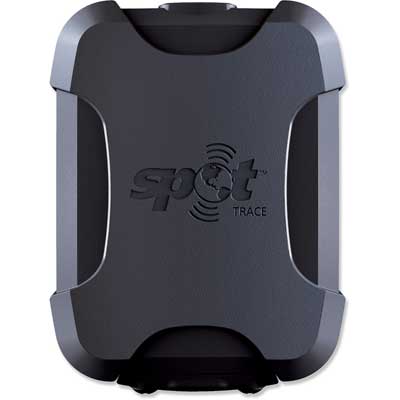 Looking for an asset GPS tracker? The Spot Trace anti-theft tracking device might just fit the bill when it comes to keeping an eye on valuable assets stored in a fixed location. This tracker sends instant SMS and email prompts when assets are on the move. Users may set the frequency of receiving notifications at various time intervals. The Spot Trace tracker works on satellite technology to facilitate tracking in remote areas that are out of cellular coverage. It works with Google Maps to provide visual data on asset location.
Spot Trace GPS trackers are water resistant as well. They require four AAA cells but users can opt to use Energizer NiMH rechargeable batteries instead.
#3: MOTOsafety 3G Wired GPS Car Tracker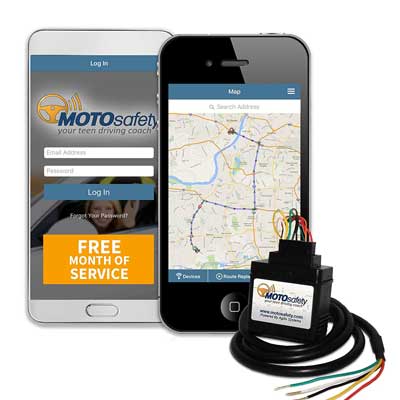 Hardwired GPS car trackers like the MOTO Safety MWAAS1P1 never run out of battery power. This particular model leaves the OBD-II port in your car free for other uses. The tracker also remains hidden to prevent tampering.
The MOTO Safety GPS feature integrates with Google Maps when trying to find a driver's location. Using the free MOTO Safety mobile app, parents can set up alerts that let them know when their teens are driving past curfew hours. The system also sends alerts when the car leaves geo-fenced zone on a map. In addition, Route Replay lets you know where your teen has been throughout the day.
#2: Monster Magnetics Waterproof GPS Case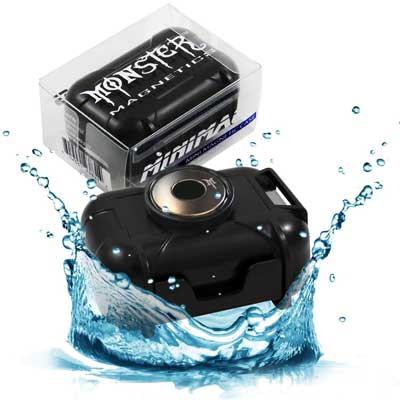 To avoid the hustle of setting up hardwired GPS car tracking units, consider going for the Monster Magnetics GPS case. This portable, magnetic tracker can go under a car if you do not want the driver to know it is there. Small yet extremely strong, the steel reinforced neodymium magnet attaches securely and won't fall even during a bumpy ride. Its waterproof body provides extra protection when it rains or while driving over puddles of water. Users can expect about 2-weeks run time from the internal battery, since this GPS tracker operates on a motion sensor.
Apart from car tracking, the Monster Magnetics container is fun to use for Geocaching games. Alternatively, use it to store commonly misplaced jewelry, keys or medications that can fit inside the container. Stored contents will remain dry thanks to the waterproof body.
#1: TOOGOO(R) Vehicle Car GPS Tracker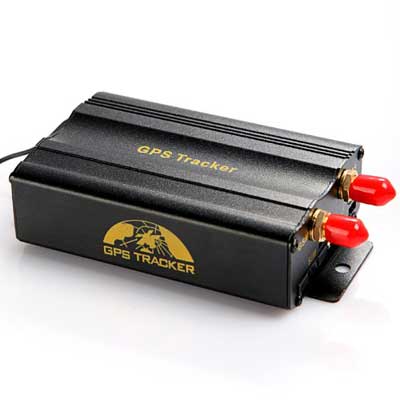 The TOOGOO(R) vehicle car tracker offers plenty of anti-theft features to stop carjackers in their tracks. To begin with, this tracker relies on both GPS technology and GSM/GPRS cellular networks to pinpoint your vehicle's location. The device sends co-ordinates you can use to follow up on Google Maps. With Geo-fencing, users receive alerts when a car moves outside specified zones. The SOS function also sends help messages to five admin numbers connect to the tracker. Furthermore, it is possible to cut off ignition or set up alarms that go off when over speeding or in case of an accident.
Final Thoughts
When considering the GPS trackers reviewed above, remember to select those that match your needs. GPS units that suite one person might not be adequate for someone else. For instance, when tracking loved ones such as a spouse, child or elderly parent with Alzheimer's, consider getting compact GPS trackers with Geo Fence alerts like the Spy Tec STI_GL300 or AMERICALOC GL300 W mini portable real time GPS trackers. Such trackers allow you to act fast when loved ones move outside a preset location, making it easy to track them down and prevent bad things from happening.
For those who need vehicle GPS tracking solutions, personal preferences may factor in the final choice. If fast plug & play set up is a priority, the Linxup 3G car tracker is an excellent choice for vehicles with an OBD port. Alternatively, the Monster Magnetics Waterproof GPS Case offers the same level of convenience, with the only caveat being that it runs on a rechargeable battery. For car owners who don't want a GPS tracker that could run out of battery power, then it may be better to install a hardwired system like the MOTOsafety 3G wired GPS car tracker.
Whatever your preferences are in a GPS tracker, take the time to evaluate the feature set that different models offer in order to find those that match you required use. Lastly, ensure to make an informed buying decision by reading feedback that other buyers leave in GPS car tracker reviews.